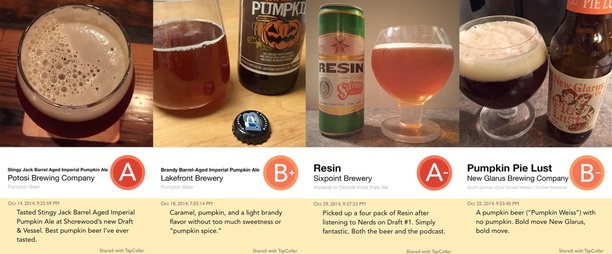 Maybe you've seen some of the postcards of beer I've been dropping on Twitter lately. They're all from a new app I'm in love with – the beer journaler TapCellar.
Even though I didn't know it, I've probably needed TapCellar for a long time. You see every few months, Dave comes over and we drink a few beers in a semi-organized way and listen to some hipster-ish indie music. Some of our standout nights have been a vertical tasting of Goose Island's Bourbon County Brand Stout and a flight of Mikkeller's Black Hole Barrel Aged Editions. And when Dave gets back from teaching in Ann Arbor each summer, we end-up with whatever oddball finds he brings back from Michigan breweries.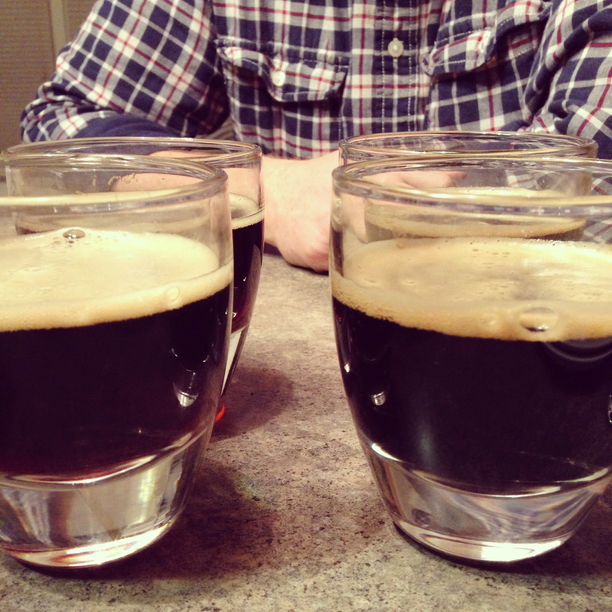 You'd think we take some notes. Just that we'd record our preferences. I mean I like to call myself a data scientist sometimes, but Dave is a real deal political methodologist.
Our lack of measurement is embarrassing.
And really, I'm the kind of guy that scrupulously rates every album in iTunes, rates every film in Netflix, but here I am not doing any job at all to keep track of what beer I've enjoyed. And I guess I figured I never would. Maybe I'd keep beer an activity free of my inner nerd.
Oh, was I wrong.
A couple months ago, Gabe Weatherhead, of Macdrifter and Technical Difficulties fame, invited me to join the beta test group for a new beer app he was working on. And I was blown away by what he and Jeff Hunsberger (the other half of the Gravity Well Group) had cooked up with their app TapCellar which bills itself as a premium beer journal app for iPhone.
With TapCellar, Gabe and Jeff have produced an app that invites learning about beer, rating beers, journaling your notes and saving with them any photographs. At the same time, TapCellar helps you maintain a shopping list of what you might want to try or buy next. It's an incredibly thoughtful app with little details that stay out of your way, but still make it easy to do things like keep track of different vintages of the same beer or save a smart search.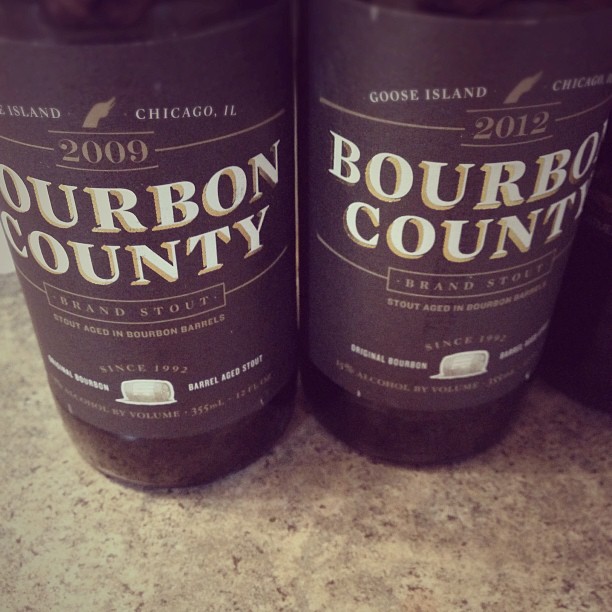 One of my favorite details about the app isn't so small, it's how sensitive TapCellar is to user privacy. Gabe and Jeff realize that you might not want every beer you ever journal instantly broadcast to the world or stored in a database to be sold sooner or later to advertisers. Your behavior and your data remain your own.
Of course you can make those cute little postcards – or Mug Shots in TapCellar parlance – to share with friends by email. They are also a great way to take the discussion out of the app (or the pub) and onto your favorite social networks too.
Earlier this week Gabe asked me if I wanted to contribute an endorsement to the TapCellar website. Here's what I sent him:
I try to be thoughtful about what I drink, but I have a terrible memory. TapCellar helps me keep tabs on beers I've enjoyed, which ones I have at home, and a list for anytime I'm shopping for more. How did I live in Wisconsin for almost a decade without this app?
This is a great app that I think I will be enjoying much longer than the next pint of beer I drink, in-part because it will help me remember and enjoy that pint far into the future. If you're the kind of person who ended up on my website, there's a pretty good chance you'll enjoy TapCellar far into the future too.
Go buy it on the App Store today.
P.S. Want to really geek out? Backup your database and dig into the database for the JSON file. It has all the data you've added to the app, including the grades. Collect the files from some of your friends and Go hop wild with R. I'm pretty sure that what Dave and I'll be doing once we collect enough data which really isn't an excuse to just drink a ton of beer except that it might be.
P.P.S. Gabe and Jeff also have a cool new podcast Nerds on Draft. Each episode they drink a couple of beers. They talk about the beers for a couple minutes and talk about whatever else the rest of the time. Check that out too. No app required.
---
UPDATE: In the interest of full disclosure, asoxial (that's me!) was hired by The Gravity Well Group for a brief marketing consultation at the end of December, 2014. I stand behind this blog post unabashedly though.