Let's at least agree to stop calling it "cybersecurity" and start calling it plain "security" because it's no joke.

You folks are adorable. Keep that junk in Chrome.
Trust in government has steadily deteriorated over the past several decades and continues to do so.... But some of the recent decline may have less to do with how the government has disappointed people and more to do with an increasing knowledge of how the government works.
– Lynn Vavreck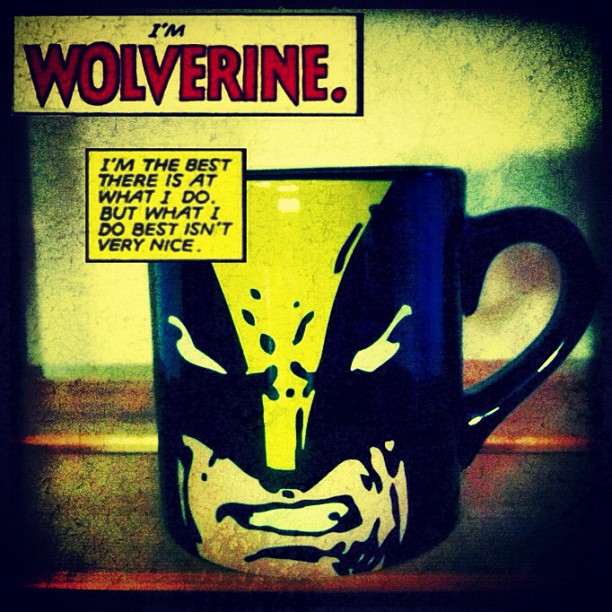 "I'm Wolverine."
Prepare to enter into a realm of existence one step closer to Blade Runner
– Cathy O'Neil on our likely future of free public wifi paid for with very public but personally-tailored advertisements
It's one thing to disagree with a Supreme Court decision. That's part of politics and civic discourse. It's another to argue that an entire branch of government lacks legitimacy. Keep in mind, too, that Republican nominees have held a majority on the Supreme Court for four decades. For fun, imagine the reaction from these Republicans if Justice Kennedy had been appointed to the Court by a Democratic president, instead of by Ronald Reagan.
– John Gruber on Bobby Jindal's call to shut down the Supreme Court after the Obergefell v. Hodges ruling which held that the Constitution guarantees a right to same-sex marriage.
My sympathy to a media outlet's struggle is inversely proportional to the amount of coverage they give to Donald Trump.
Tiniest violin for Wisconsin Republicans who are having a hard time holding the line on taxes and fees while making good on their promises to cronies who build roads and own basketball teams, even while they've already gutted public education for funds.