Explaining the food of yesteryear doesn't require exotic theories about culture and politics. It mostly requires understanding the economics of food production and distribution, and the path dependence of culinary choices. The past is indeed another country, and like every country, it had its own cuisine that made the most of local resources.
– Megan McArdle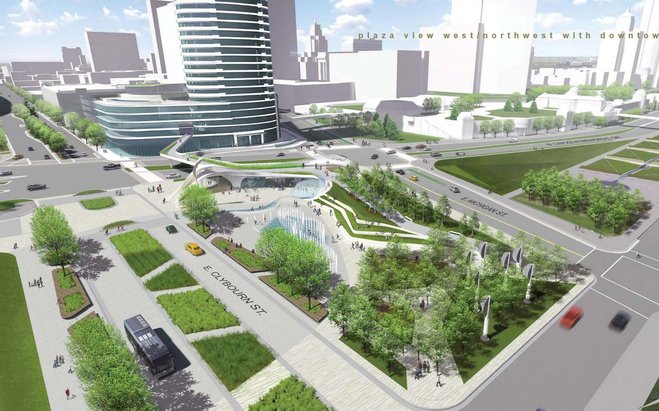 Looks nice, but where are the food trucks?
Ben Carson "leading" in Iowa is a sure sign that over-polling has already set-in and that the only Iowans still answering their phones to take surveys are lunatics swinging from one crazy candidate to another.
Interesting video from the New York Times linking censorship movements like the Comics Code Authority in the '50s and explicit warning labels on music in the '80s to requests for trigger warnings on college syllabi today.
"You can now be in multiple places at once, and literally come back from the dead," Ms. Chang wrote in response to email questions. "This idea can be uncomfortable for some, but for others, it's groundbreaking."
Yeah… this isn't going to end well.
Not so shocking that people unashamed to bargain in the shadow of a government shutdown would also threaten their own party's coalition.
From an article on dying alone in New York City:
Bleak as the place was, they had seen worse. An apartment so swollen with belongings that the tenant, a woman, died standing up, unable to collapse to the floor.
Gabe Weatherhead likes iOS 9, Slack, and craft brewing:
While 2015 doesn't hold a candle to the visions I had as a pre-teen in the seventies, it's still pretty great. I never imagined the possibilities of the Internet and even Star Trek tricorders were bigger and more limited than my own pocket computer is now. For the first time since I saw the NeXT computer I'm bullish on the future of computers and software. Now, let's work on all these defects in humanity.
Reserving my own optimism until the new Apple TV debuts.